Facilitator Skills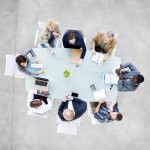 Do meetings in your organization tend to go awry?
Are they too long? Too unfocused?
How do people feel after meetings?
Do you wish the decisions made in meetings were actually implemented?
If these issues seem familiar, your organization can benefit from Guila Muir's Facilitation Skills Training.
What is Facilitation Skills Training?
We offer both a foundational and a customized course. In each, participants learn and practice the essential skills of small and large-group facilitation. Using the philosophy that "with the right tools, anyone can lead productive meetings," Guila Muir and Associates works with your group to develop the best in-house facilitators.
Facilitation Skills Training helps any organization that must:
Plan
Make decisions
Develop processes
Collaborate with clients, community members, or politicians
Solve problems
"Great and usable skills, even for me (an experienced facilitator). I especially appreciated insights about how to facilitate touchy subjects." Participant, Making Meetings Work
"The outcome based agenda that Guila taught us is a huge booster in our productivity, morale, and time management. I now require this approach of our 130-plus staff." Michelle Hale, Director, Division of Water, Alaska Department of Environmental Conservation
See our Facilitation Skills Training workshop: Making Meetings Work (One day). Guila can customize any workshop to suit your organization's unique needs.
Individual consultation is sometimes the best solution. Guila provides tailor-made coaching sessions both as "stand-alone" offerings and as follow-up reinforcement after workshops. Contact us to find out more about individual consultation.