Persuasive Speaking: Moving Others to Action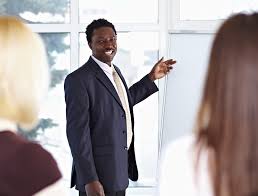 Make change in the world, the community, or your bottom line. If you need to recruit and involve people, attract resources to your organization, or simply convince an audience to think or act a certain way, it's essential to master the skills of persuasive public speaking. A persuasive presentation compels listeners to take action.
In this half-day workshop, Guila enables you to:
Describe five research-based dynamics to build your credibility (the heart of persuasion).
Use the "Formula for Persuasion" to create a powerful message that moves your audience to action.
Remain composed and authentic while eliciting the results you want.