The "IT" Factor: Executive Presence for Leaders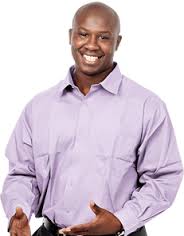 What is Executive Presence? It's the energy of confidence, sparkle, and authority that top leaders exude. Often called the "IT" Factor and unconsciously merged into leadership behaviors, it can seem like magic.
Is it true that only those at the top can turn it on? New research now exposes that the "IT" Factor is a collection of skills and attributes that can be learned.
This workshop will enable professionals at any part of their career to master the skills of executive presence.
This session will enable you to:
Describe and practice the physical and emotional skills of executive presence.
Correct common, gender-based blunders speakers often make.
Model dynamic physical behaviors for stand-up presentations and public speaking.
Create a practical "IT" Factor Action Plan to boost your skills in the workplace.
Often requested as an interactive keynote, this session also adds spark and practicality to conferences and staff retreats.  Contact Guila Muir for more information.