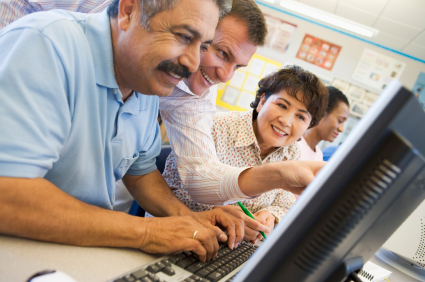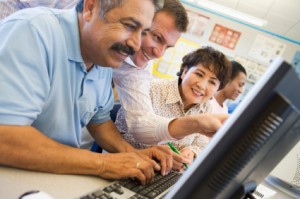 by Guila Muir
info@guilamuir.com
I continue to be surprised at the use of "Happy Sheets" as evaluation tools in training. Beyond letting the trainer know if he or she was loved and if the room was too cold, what else do they tell us?
In 1959, Donald Kirkpatrick developed his famous model of training evaluation. Since then, it has provided basic guidelines to assess learning. Experts have found that 85% or more of all training programs use "Happy Sheets," which reveal nothing about actual learning. And because data is much harder to collect and attribute directly to the training the deeper you go, fewer than 10% of training programs use a Level 4 evaluation.
| | | | |
| --- | --- | --- | --- |
| Level | Issue | Question Answered | Tool |
| 1 | Reaction | How Well Did They Like The Course? | Rating Sheets |
| 2 | Learning | How Much Did They Learn? | Tests, Simulations |
| 3 | Behavior | How Well Did They Apply It To Work? | Performance Measures |
| 4 |                   Results | What Return Did The Training Investment Yield? | Cost-Benefit Analysis (Return on Investment) |
Outcome-Based Evaluations
By creating and using an evaluation based on the course's learning outcomes, you may get closer to an honest answer to the question, How Do You Know They Know? which is evaluation at Level 2 of Kirkpatrick's model. Typically, the outcome-based evaluation would ask participants to rate their own ability to perform the learning outcome, as in the following example:
As a result of this training, please rate your ability to do the following action from 1 ("I can't do this at all") to 5 ("I feel totally confident doing this"): "I can explain at least five features of the Get Fit program without using notes."
In many cases, the outcome-based evaluation would also ask the participant to list or explain those five features–in this way, acting as a test.
Keep in mind that unless you ask additional questions, you are still simply collecting data on your participants' perceptions of their own learning. Sadly, those perceptions of learning are usually much higher immediately after the training session than a few days or weeks later. This is why follow-up training and reinforcement is so important.
Nonetheless, using an Outcome-Based Evaluation can provide information on:
Performance issues about which the participants feel less confident.
Issues you could improve or clarify for the next round of training.
All of this data is valuable to you as you (1) improve the class itself, and (2) follow the participants into the workplace to observe and support them. We invite you to download free examples of Outcome Based Evaluations from Guila's book, Instructional Design That Soars.
Guila Muir is an expert trainer of trainers, facilitators, and presenters. Find out how she can help transform you from a boring expert to a great trainer: www.guilamuir.com